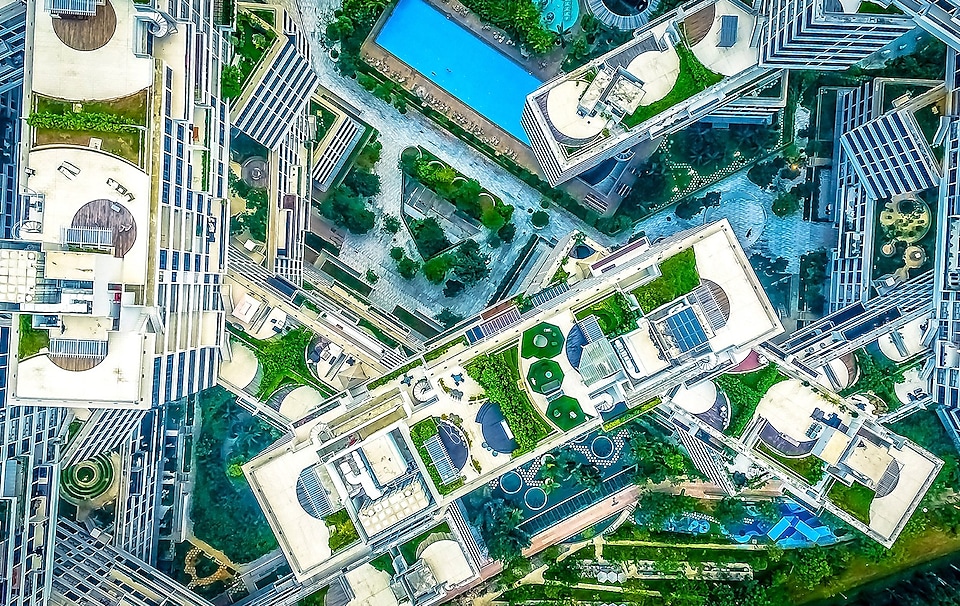 How Shell is Preparing for a Cleaner-Energy Future
Global demand for energy is rising. Yet the energy we use must increasingly come from lower-carbon sources, not least clean-energy fuels. How is Shell innovating to support the planetary mission?
By Dr Wolfgang Waenecke, Shell Chief Scientist

Experts agree that global energy demand is likely to double by 2050 compared to the year 2000.
It's also forecasted that by 2050 the number of people on the planet will be a staggering 9 billion – that's nearly 2 billion more of us than today.
Millions in emerging economies will join the global middle-class. They will buy refrigerators, computers and other appliances that consume energy. Many will buy cars, too, more than doubling the number on the road.

At the same time, tackling climate change caused by carbon dioxide (CO2) emissions and other environmental stresses has never been more significant.

Global effort
Meeting these challenges demands a radical change in the global energy system – and a range of new energy sources. Because the energy system is so large, and demand for energy is rising so quickly, achieving these changes will take a huge collective effort.

Most of the energy we use today comes from oil and coal, and increasingly from natural gas. These hydrocarbons power, heat and cool homes and workplaces, and fuel transport systems that take us to work or school, or on holiday.

They enable industries that sustain our lives, and provide the chemical ingredients to make most of the products we buy – like the device you are using to read this page.

Shell Scenarios: visions and missions
Shell has been developing possible visions of the future since the early 1970s.

Shell Scenarios ask "what if?", encouraging generations of Shell leaders, academics, governments and businesses to explore events that may only be remote possibilities – and to find ways forward. They expand our thinking and help us make crucial choices in times of uncertainty and transitions as we grapple with tough energy and environmental issues.

Plausible futures we've explored together include solar and wind providing up to 40% of energy globally by 2060, and the sun becoming the world's largest primary source of energy a decade later.

As the energy system evolves, hydrocarbons will continue to play a vital role in the coming decades, providing much-needed energy to fuel transport – aviation in particular – and making everyday products from plastics to steel.

We are using our know-how, technology and innovation to deliver more, and cleaner energy to help meet the world's growing needs – and find ways of using energy more efficiently.

We also work with partners, communities, governments and others to do this in environmentally and socially responsible ways.

Transport technology
Transport is essential to modern and future living. Shell is innovating and helping people and goods move around more cleanly and efficiently by:

developing more efficient lubricants and fuels, including low-carbon biofuels and hydrogen
providing education programs that empower drivers to boost their own fuel economy.
Natural gas
Today, natural gas – the cleanest-burning hydrocarbon – makes up more than half of our production.
We believe it will be vital to building a sustainable energy future, especially in power generation, where it produces around half the CO2 and just one-tenth the air pollutants that coal does. Replacing a coal-fired power plant with a gas-fired plant that has CCS, for example, can cut CO2 emissions by up to as much as 90%.

Shell is involved in several projects to safely capture and store CO2 to mitigate the use of hydrocarbons. These depend on government support to be financially viable and become more widespread.

You may also be interested in
Discover how fuel economy helps drivers reduce their CO2 emissions.
Your actions can affect how much fuel you use in surprising ways. Discover the four top habits of fuel-saving truckers.
An Oil Analysis Program Takes the Guess Work out of Oil Drain Intervals and Can Help Reduce TCO.